Welcome to the Gates Chili Athletic Program
District Mission Statement

"Together we teach and inspire excellence for all learners."

Our mission must be addressed through a shared vision that is based on the belief that we must establish healthy and caring relationships with every student we serve, as well as with staff, parents and the community at large. The content we teach must be relevant to the learner and rigorous in its expectations.

The District's Mission and Vision are driven by values that guide decision-making and behavior expectations for everyone. We define those values as, "The Spartan Way". The four values within "The Spartan Way" are: Respect, Responsibility, Compassion and Hard Work.

Athletic Philosophy

The Gates Chili Central School District Athletic Department believes athletics is an important part of the total educational program. It allows students the opportunity to challenge themselves both physically and mentally.

The Athletic Department believes athletes develop skills they will use throughout their lifetime. Dedication, commitment, determination, perseverance, and teamwork along with the Spartan Way (Respect, Responsibility, Compassion, and Hard Work) are all values that guide decision-making and behavior that our athletes are expected to develop and in the future will serve our student athletes in whatever career path they choose.

Participation in athletics includes the players, the students, and community spectators in an educational experience. Athletic participation is a privilege that carries with it responsibilities to the school, to the team, to the student body, to the community, and to the student as an individual.


Stay Updated


Stay updated by following the Athletic Department on Twitter. You can learn of the newest highlights, news and information by following @GCSDSpartans. You can also read our monthly newsletter for additional information. The newsletter can be found by selecting the Athletics Information to the left.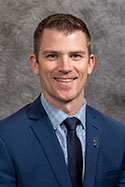 #BuildingAChampionshipCulture