BECOME AN INTERN!
The Career Internship Program provides students with a realistic view of career opportunities through involvement in actual work settings and will assist students in making informed decisions regarding their post-high school planning. Students may intern for a minimum of 54 hours in a career related to one of the five pathways:

Health, Human , & Public Services

Medical, Science, & Technology

Business & Information

Arts, Communication, & Media

Liberal Arts

Objectives


To help students clarify their career goals and attitudes toward career planning through practical hands-on work experience


To increase students' understanding of the knowledge and skills required to succeed in a given career


To help students observe, develop, and apply positive work habits


To provide students with a greater awareness of career options, academic requirements, and the resources available in the community



To establish positive relationships between the internship site, the school and the community

Rules

The student will comply with the rules set up by the school, employer, and coordinator.



The student will notify the employer and coordinator if it is necessary to be absent from school/work.



The student will be in regular attendance in school and at work.

No School, No Work.



Should the student be dissatisfied with the internship placement, he or she agrees to complete a minimum of 10 hours and will meet with the

coordinator to discuss further options.



The student will participate in the end-of-year employer appreciation activity.



Student must successfully complete the Career and Financial Management Course or Advanced Finance Course, as well as the required weekly seminar, weekly logs and culminating project

How to Apply

Students interested in the Career Exploration Internship Program should complete an application, speak with their counselor, and then consult the Internship Coordinator Mr. Lanning at any time during the school year. The Internship Coordinator interviews each applicant to discuss career interest, work, or athletic time commitments, academic standing, and transportation needs.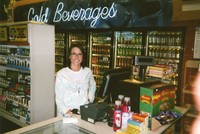 Related Links
RIT Imaging Science Internship

I am excited to share this opportunity for your students to participate in our Summer Internship Program at RIT's Center for Imaging Science (CIS). The program offers a limited number of highly qualified juniors the opportunity to work side-by-side with world class scientists on a variety of imaging-related research projects, such as optics, astronomy, medical imaging, and vision science. These unpaid internships give students the chance to conduct research in a laboratory setting as contributing members of a research team. Participation in this program is free, and students are responsible for their own food, transportation, and housing.

Please encourage students to visit https://www.cis.rit.edu/outreach/summer-high-school-intern-program to learn more and apply. All application materials are due by March 6, 2020. Contact me with any questions.

Thank you,

Karen Braun, Ph.D.
Associate Director, Center for Imaging Science
Rochester Institute of Technology
54 Lomb Memorial Drive
Rochester, NY 14623-5603
(585) 475-7323

http://www.reviews.com/student-internship-platforms/ http://www.reviews.com/student-internship-platf