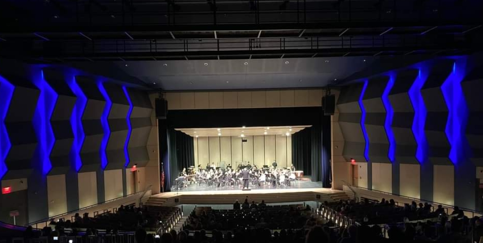 WELCOME!
Music Boosters is a pro-active volunteer organization that relies on parent support. Our main goal is to boost the music program and provide many opportunities for students to thrive. With your help, we can support all of the performing groups at Gates Chili High School.

Choral Groups

Concert Choir

Advanced Treble Choir

Mixed Chorus

Show Choir

Westside Wailers

Instrumental Groups

Marching Band

Concert Band

Wind Symphony

Jazz Ensemble

Jazz Band

Percussion Ensemble

Pep Band

CLICK HERE to visit our photo/video gallery.

To see if a gently used free pair of dinkles (marching band shoes) might be available from our Dinkles Closet before ordering a new pair, or to donate a pair, please email GCdinkles at gmail.com Dinkles can also be donated by bringing them to the band room with the laces tied together.

To add or update parent contact information AND give us permission to use your email address, please complete this form for each child who is in band/chorus. This is how you will get updates from Music Boosters.

Band Camp for 2022 will be August 15-18. More information will follow in a June newsletter.

* Anyone from Music Boosters can be reached at gchsmb@gmail.com or 585-340-7160.