Gates Chili High School Counseling Department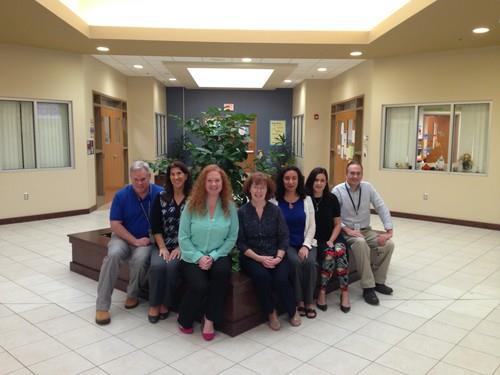 GATES CHILI SCHOOL DISTRICT
Gates Chili High School Counseling and Career Center

Phone: (585) 247-5050

Fax: (585) 340-5594

CEEB Code: 334803

2018-19 Summer School: Held at Spencerport High School. Starts July 8 - August 12 (no school July 19, 26 and Aug 2). Regents exam August 13 and 14. 6 Day Regents Review August 5-12.

2019 - 20 Counseling Team

9th - 12th grade students are assigned to the following counselors:

A - C................Anna Howard x21521

D - Hog...........Mike Fici x21512

Hoh - Mi..........Janel Kieffer x21511

Mj - R............. Tracy Vander x21531

S - Z................James Miller x21532

**Every Wednesday starting in October, a Counselor is available to meet until 7:00 pm. Please contact your child's counselor directly to set up an appointment, or arrive as a walk-in**

Counseling Secretaries:

A - C and Hoh-Mi.................Pat Delaney x21520

D - Hog...............................Connie Vacek x21510

Mj - R and S - Z.................Charlene Beale x21530

Career Center Coordinator……….Dan Lanning x22316

School Transition teacher……….Sarah Robinson x21565

Administrators:

9th Grade..............Jennifer Kern x21311.........Secretary: Linda Lang 21301

10th Grade.............Kevin Whitmore x21314.....Secretary: Rita Radell x21304

11th Grade............Thomas Hammel x21313..........Secretary: Char Billotti x21303

12th Grade……….Rick Pound x21312……….Secretary: Lin Cutter x21302

IMPORTANT UPCOMING EVENTS

Reminder Seniors: Counselors are available to help students personally with the college application process. For "College Application Process" information online go to https://www.gateschili.org/Page/7098 .

It is important for students to complete college applications as soon as possible and submit the "Transcript Release Form" to the counseling office 10 days before the college application due date. The counseling department needs 10 school days to process and submit the college application materials, after the transcript release form is submitted.



Save the date: Freshmen Orientation 28, 2019: 8:00 - 10:00 am (Counselor presentation at 8:00-8:30 am) and 5:00 - 7:00 pm (Counselor presentation at 5:00 pm). Both presentations will be the same.

Senior Parent Night: September 18, 2019 6:30 - 8:30 pm

PSAT: Saturday, October 19, 2019

10th/11th Grade Student and Parent Night: Thursday, March 5th 6:30-8:30 pm
Breakout sessions will include:
1. 4 Year College Panel
2. Community College and 2+2 Programs
3. NCAA Eligibility Requirements
5. SAT and ACT Prep
6. Overview of Naviance and How We Use It With Students and How Parents Can Use It
Naviance is the computer program we use with students at all grade levels for career exploration, college search and applying and scholarships.
7. Understanding the Financial Aid Process

8. Skilled Trades/Hands-On Jobs

Raffles for gift cards will drawn at the end of the night.