Return to Headlines
Students blend art and advocacy
Young artists at Gates Chili Middle School and Walt Disney Elementary School are learning how to use their voices to advocate for things they believe in, and they're gaining recognition for their efforts.
This fall, GCMS art instructors Amy Cocuzzi and Alyssa Viggiani called on students to identify a social issue, research it and create artwork that advocated for their beliefs. Students selected issues that included women's rights, LGBTQIA+ inclusion, mental health, conservation and racial justice and created pieces reflecting these issues in several mediums. Viggiani said students were passionate about their pieces and were excited to present them to their classmates.
"We know art is powerful, art can unify…and too often kids are led to believe that their opinion isn't important," explained Cocuzzi.
This spring, the duo entered several of their students' pieces in an open call for student art by the Bridge Art Gallery, which is part of URMC's Pediatric Behavior Health and Wellness department. The gallery selected several GCMS student pieces to display in the "Youth for Racial Justice: Not a Moment, But a Movement," show, which ran through April. The gallery held a virtual show on March 18 to celebrate the student artists.
Earlier this spring, The City of Rochester's Animal Services department sent a thank-you letter to students in Kelly Hanning's art classes at Disney after the young artists shared some of their works calling for animal rights and encouraging compassion for animals.
Hanning was awarded a grant in 2020 to develop a curriculum based on social justice and art activism. Disney students in grades 3-5 studied artists who had advocated for social causes, researched topics that they found important, and created artwork based on their research. The final step was to send the artwork to lawmakers and officials as an act of advocacy. Hanning said some students chose to create pieces advocating for animal justice causes.
The letter from the City of Rochester Animal Services department to the students thanks them for their thoughtfulness and compassion, stated, "[K]eep up the wonderful work, and never be afraid to let your voices be heard and your art be seen when something is important to you."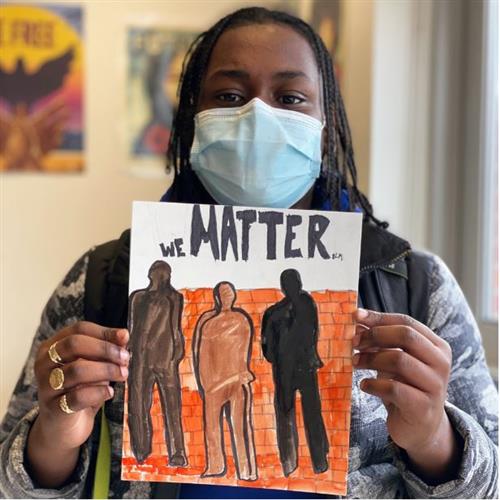 Trimaine Pulley: "We Matter"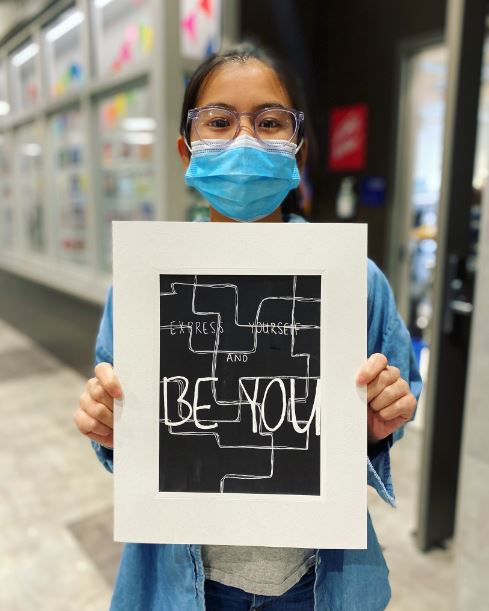 Heidi Tran: "Express Yourself"