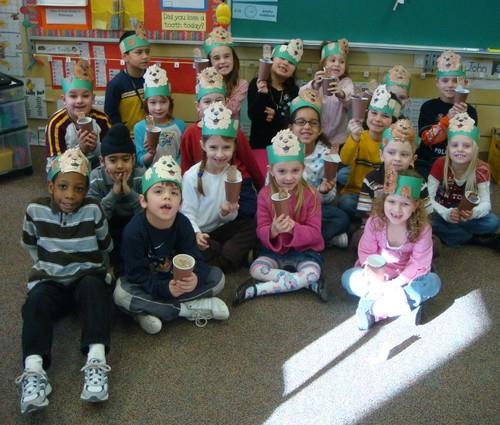 Groundhog Day Poems & Songs
We put a few new Groundhog Day poems and songs in our poetry notebook. Then we went to the library to read and sing them for Mrs. Ratajczak and Mrs. Townsend. We thought you might like to see them too!

Want to see the video clips? Here's how...

go to the bottom of this page
look in the Related Files list
then click on the file name (it may take a little while to load, be patient - it's well worth it)

We hope you enjoy watching the video clips as much as we enjoyed reading and singing them!