Information for Parents Page
AIS, or Academic Intervention Services, can be confusing, and you may have many questions. This page, hopefully, can answer some of them for you. If not, there are sites listed below that may do the job. If all else fails, please feel free to contact me. I am always happy to help whenever possible.
Many parents ask this question. This is not an easy question to answer. There are many reasons why a child may not read at his or her grade level - some of these can be environmental, some physical, some may be a lack of interest, and many other contributors can add to a student's deficit in reading. Just as with any acquired skill, practice is not only important, but it is necessary to progress. Students should read every day for at least 30 minutes. To be successful in content areas, they should review their notes, quizzes, classwork, and ask questions when they don't understand. They must be advocates for their own learning!
At home, be an advocate for reading! Encourage academic excellence. Showing interest in your child's classwork, homework, projects, and grades is still very important even if they are in middle school! If you haven't done so already, set aside family reading time for you and your child. Asking questions about the books or magazines your child is reading, spurs more reading. If you did not receive a pamphlet from the Reading office with the letter about your child's AIS services, ask for one. There are many good ideas and suggestions there that can assist you in being an advocate for reading. Also, read through some COMMONLY ASKED QUESTIONS below and/or click on the following link.
**Clicking here can take you to a site that can answer the above question and give you other ideas and offer suggestions.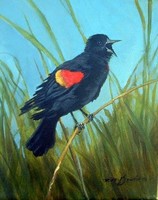 1. What are academic intervention services (AIS)?
Academic intervention services help students who are struggling to achieve the learning standards in English language arts and mathematics in grades K-12, science in grades 4-12, and social studies grades 9-12. These additional general education services include:
Extra instructional time to help students achieve the learning standards in the subject areas requiring AIS, and
Support services to help students overcome barriers that are affecting their ability to learn, such as attendance problems, family-related issues, discipline problems and health-related issues. Support services could include school guidance and counseling services to improve attendance and coordination of services provided by other agencies.
2. How does a student become eligible for academic intervention services and when should they start?
Ways a student becomes eligible for AIS.
One way is if a student does not pass an elementary, intermediate or commencement-level state assessment in English language arts, mathematics, social studies or science. Not passing means that a student has not met the "state-designated performance level."
The second way is when the school district determines that the student is at risk of not meeting state standards after giving alternative testing. Each school district's AIS plan (see question 9) should describe the sources of information it will use in determining at-risk students.
3. What is the 'state-designated performance level' on state assessments?
Each year the elementary and intermediate state assessments will have four designated performance levels on each assessment.
Level 1 means the student has not met the academic standards, has serious academic problems, and needs extra help.
Level 2 means the student has not met the academic standards, has some academic problems, and needs extra help.
Level 3 means the student has met the academic standards.
Level 4 means the student exceeds the standards and is moving toward high performance.
All students who score below the state determined median score may receive academic intervention services if other qualifiers are met. The services for a particular student should vary in intensity based on the student's needs as measured by state assessments and other information on the student's performance.
Students with the most intensive needs would receive more scheduled services, for a longer duration, with individualized instruction. Students with less intensive needs might only receive student support activities such as regular progress checks, additional assessments and meetings with the classroom teacher to adjust instruction, if necessary.
4. Who should be involved in developing the description of the AIS?
Administrators, classroom teachers, special area teachers, counselors/pupil personnel staff, parents, community members, and students, if appropriate, should be involved in the development of the AIS plan. School districts should also identify the roles and responsibilities of these individuals as well as for those responsible for oversight, monitoring and review of services.
5. Who is responsible for the implementation of AIS?
The building principal is responsible for ensuring that each eligible student receives AIS according to the procedures and description of services included in the district's AIS plan.
6. How should the school notify the parent(s) that a student no longer needs AIS?
Parent(s) must be notified in writing by the principal of the school that academic intervention services for his or her child will be discontinued. Such notice must:
Include the reason for ending service;
Include the performance levels obtained on district-selected assessments, if appropriate; and
Be translated, where appropriate, into the native language of the parent(s). Other forms of communication may be necessary, as well, for example, for the visually impaired.
7. Is the school required to provide ongoing communication to the parent(s) of a student receiving AIS?
At a minimum, the parent(s) of a student receiving academic intervention services must receive the following:
At least once each semester, an opportunity — such as a parent conference — for consultation with the student's regular classroom teacher(s) and other professional staff providing academic intervention services, including those involved with academic support services.
Quarterly progress reports during the regular school year. These reports may be by mail, telephone, telecommunications, or included in the student's report card. Such reports should be translated into the native language of the parent(s), where appropriate. The district must also make additional accommodations for parent(s) with different modes of communication, such as the visually impaired or those with limited literacy skills in English or their native language.
Information on ways parent(s) can work with their child, monitor their child's progress, and work with teachers and other educators providing academic intervention services to improve their child's achievements.
8. May parents refuse to have their children receive academic intervention services?
Parents may not refuse to have their children participate in AIS if it is offered within the regular school day. Parents should freely express their concerns about AIS. School staff should share evidence of the student's need for academic intervention services, and work with the parent(s) to assure the provision of appropriate academic intervention services. Placement in educational programs during the regular school day, however, remains the responsibility of the district and school.
9. May parents advocate for their children to receive academic intervention services or request changes in services being provided to them?
Parents may advocate for their children to receive academic intervention services. The district should, in a timely manner, listen to parental concerns and review the student's school record and assessment results to determine if the child meets eligibility criteria for AIS. Parents and teachers may also request changes in the program of academic intervention services being provided to a child. District and school staff should work with parent(s) to:
Determine the necessity for changes based on additional information; and
Review scheduling and delivery options that might better meet the student's needs. However, the district retains the responsibility for appropriate placement of the student.
10. What should parents and teachers look for in a student's AIS program?
Here is a list of 10 things:
A student's intervention is based on a variety of pieces of information, including tests and student work, that identify specific student needs.
The AIS and classroom teachers know what each student needs to learn to meet the state learning standards.
Students grouped for specific interventions have similar educational needs.
Students are evaluated on a regular basis to determine if the AIS should be changed or ended.
The intervention includes multiple approaches to learning that strengthen a student's skills and strategies.
Students learn organization and problem-solving strategies, including how to respond to questions requiring critical thinking skills.
A student's core classes and AIS are scheduled so that students have uninterrupted learning time.
The student's AIS program uses a variety of material and resources, including technology to meet the various learning styles and instructional need of students.
Parents are provided with practical assistance to support their child's learning needs.
Parents, teachers, principals and other school personnel collaborate in meeting the needs of children.
11. What are the qualifications of staff who provide academic intervention services?
Staff who provide academic intervention services must be appropriately certified for the area(s) of their instructional assignment — reading, English language arts, mathematics, social studies or science, or for the area of their student support service assignment, such as pupil personnel services.
At the secondary level (grades 7-12) approvable certifications for AIS instructional assignments include certification in reading and content certifications in English, mathematics, science and social studies.
At both elementary and secondary levels, appropriate certifications for providing AIS include those for special education as defined in Section 80.6 of Commissioner's Regulations. However, if a special education teacher provides AIS to a student, it is not a special education service.

12. Does AIS affect whether a student can receive a high school diploma?

The receipt of a high school diploma is based on meeting specific course requirements and successfully passing required Regents examinations. AIS helps students to meet learning standards and to pass their examinations.

13. Where can you find more information?

Consult "Resources" below for more information and Web sites on family involvement:

*Taken from www.nysut.org

---

Resources

Questions relating to policy issues should be directed to the State Education Department (SED) Office for Compensatory Education at (518) 473-0295; inquiries concerning technical assistance in implementing academic intervention services should be directed to the Office of New York City School Improvement at (718) 722-2636 or the SED Office of Regional School Improvement at (518) 474-5923.

Following are several national Web sites that provide information on family involvement:

ERIC National Parent Information Network
A wealth of information for parents and educators working with parents.
http://www.npin.org/

Federal Resources for Educational Excellence (FREE)
A rich resource on teaching and learning, including A Parents Guide to the Internet.
www.ed.gov/free

U.S. Dept of Education Publications and Productions
Publications for parents, plus educational research, improvement reports and studies, partnerships and family involvement.
www.ed.gov/pubs

Parents' Page
Excellence source on assessment, specifically for parents.
www.cse.ucla.edu/CRESST/pages/info-parent.htm

National Parent Teachers Association
Information on programs and advocacy to help children achieve.
http://www.pta.org/