Creative Design for Fashion and Home
In this course, students investigate how lifestyle, social and economic factors, and stages in the life cycle influence housing and clothing decisions. Through hands-on experience, students will learn about design elements and principles as they relate to architecture, interior design and fashion. Students will also explore careers and employment opportunities in the field of housing and fashion. In addition, students will become familiar with sewing tools and techniques as this course involves basic garment construction.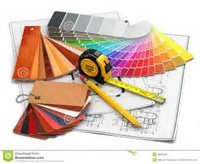 Related Links
Dealing with fashion flaws

Personal Color Analysis

What is your Color Personality?